• Litigation Support  

• Consultation​
• Resume Preparation

• Cover Letters
• Analysis of Employability 

• Labor Market Survey
• Vocational Assessment  

• Transferable Skills Analysis
• Expert Witness Services 

• Educational/CLE presentation
• Vocational Rehabilitation
• Medicare Set Aside Allocations
• Career Counseling       

• Medical & Vocational Case  
    Management 
• Loss of Earning Capacity       
​• Marriage Dissolution Evaluations
​• Life Care Planning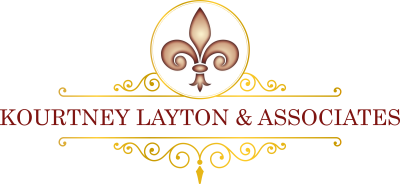 Kourtney Layton has worked in tandem with personal injury attorneys and divorce attorneys in helping people cope with life-changing disruptions and make the transition to being productive individuals.

Ms. Layton believes that the success of the people whom she counsels in vocational rehabilitation lies in empowering them with information. It is crucial to enable them to make informed decisions. This is a significant component in their independence.

After all, the success of the vocational rehabilitation process is determined by how participants deal with life on their own. Attitudes and performance in the workplace have a significant effect on worker's lives and, as such, it is important that they thrive and find fulfillment in this setting. Success in the workplace gives the encouragement to successfully deal with the other aspects of life. Indeed, self-empowerment can be cultivated in the workplace, allowing individuals a productive and fulfilling employment experience.